NANO PROTECTION
The best nanoprotective coatings in the country
The Nano Protection treatments are
Easy application
The range of Nano Protection products, which has already proven itself in France and Germany for more than a decade, protect surfaces of all materials by enhancing them with non-stick properties which acts like a shield that lets the treated material breathe against liquids and bad weather, impurities and bacteria. During application, the treatments form a completely invisible, hydrophobic and non-stick protective film on the surface. The hydrophobic and oleophobic properties of the coating reduce the adhesion of impurities and water drops, greatly facilitating the cleaning of the treated surface: this is the "easy to clean" effect. The treated surface is very easy to clean with a simple damp cloth. The use of cleaning products is no longer necessary.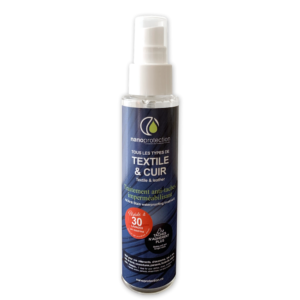 Fabric waterproofing spray
From $16.97
Protects textile/leather materials such as indoor/outdoor clothing, boots, carpet and car seats, armchair and furniture, tent and recreational/camping equipment. Our Nano textile and leather protector product protects against water, dirt, stains and various contamination, while being invisible. Duration of action: 1 year or 30 machine washes.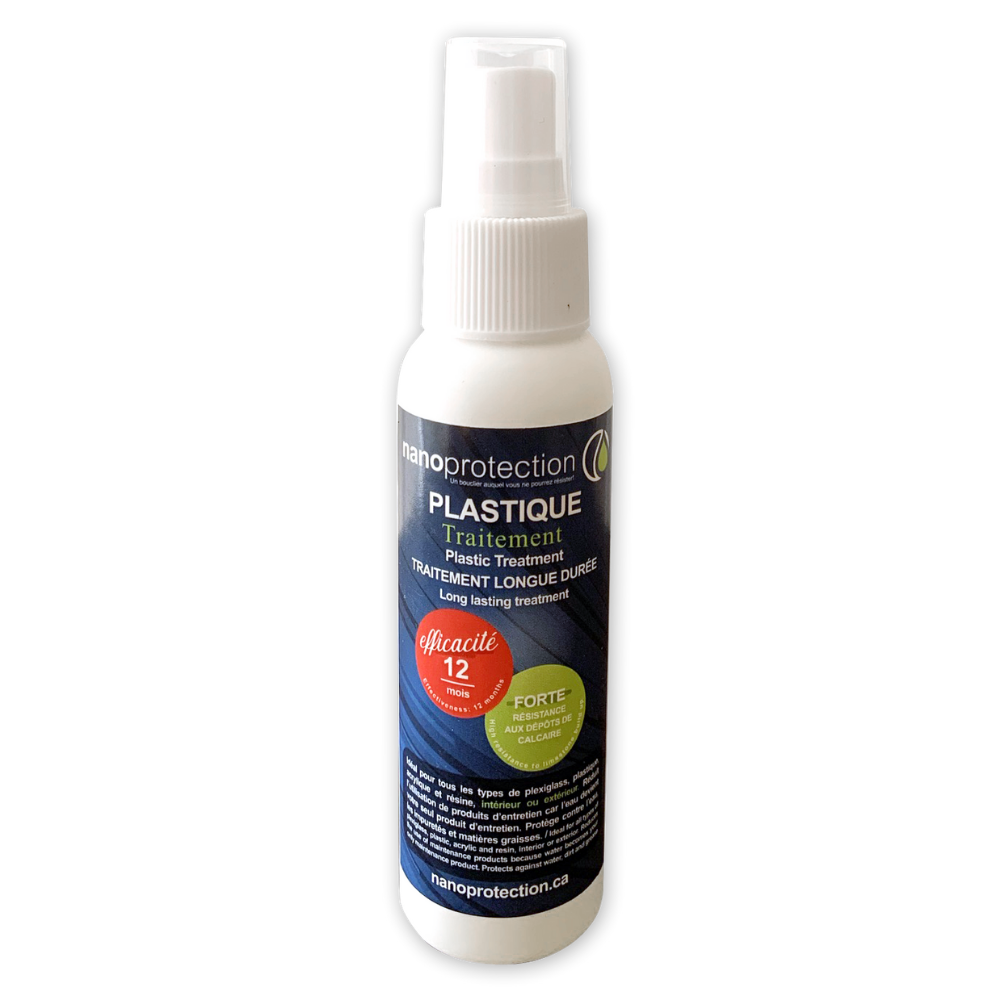 VTT, plastic molding and bumper protector
From $24.97
Treatment for plastic and acrylic protection that gives the surfaces anti-adherent properties preventing dirt from attaching to the treated surfaces. Easy to clean product will allow you to treat in an optimal way all the window frames, plexiglass, plastic shower wall, bath, furniture, garden lounge… at a discounted rate.
Duration of action: 1 year.
Self-cleaning windows – Complete set treatment
From $43.97
The rain will take care for you to wash your Windows outside that's the Lotus effect! The dirt can no longer be embedded in the glass and thus collect effortlessly using a simple soft cloth lightly moistened. Water flows more easily and leaves fewer traces. You can see an immediate water-repellent effect of 5 years without a maintenance product.

Nano ceramic protection and decontaminant for vehicle – Complete set
From $159.97
Ultra-efficient Nano ceramic protection with a hardness of 9H. Powerful water-repellent and anti-scratch effect. Anti dirt. Preserves the shine and shine of the nail polish over the long term. Thanks to our auto paint protector your vehicle will pearl in the rain. Ultra-concentrated and high-performance high-end product. Sold together with the decontaminant 250ml / Allows cleaning, descaling and preparing all types of surfaces before nano treatment on the vehicle. Up to 2 vehicles with 50 ml Duration of action: up to 4 years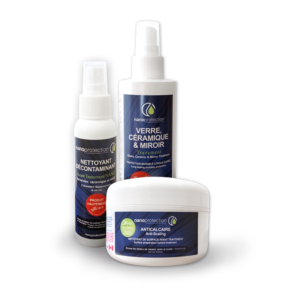 Limescale remover and protector - Complete set
From $69.97
How to remove limescale with our 3 steps Nano treatment! Anti-limescale remover gel – Glass and ceramic cleaner – Glass and ceramic protective treatment! Both cleaners allow you to effectively eliminate limescale, limestone, rust and dirt without damaging the material and the protection treatment from nano is specially designed for your windows, glass, ceramic and mirror.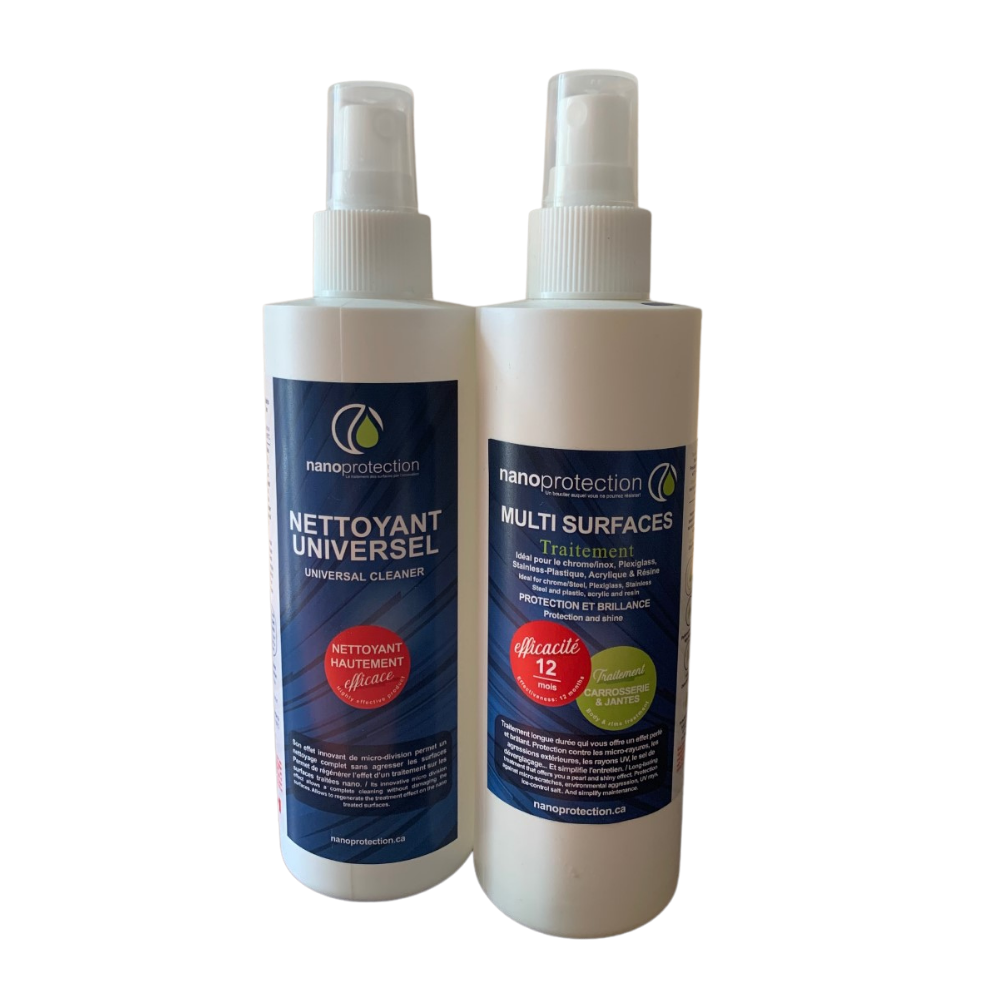 Multi Surface Treatment – Complete Set
From $44.97
From 100 ml to 1 liter / Long-lasting anti-trace protection. Ideal for smooth surfaces, cars, stainless steel appliances, faucets, outdoor kitchens, BBQ. Non-stick properties prevent dirt from sticking to treated surfaces. Thanks to our Multi Surfaces protective treatment, everything becomes easy to clean.
Duration of action: 1 year.